Summer Learning Camps begin on Monday! If you need transportation to NCES, please see info below. We can't wait to see our kids!

Remember. Reflect. Honor.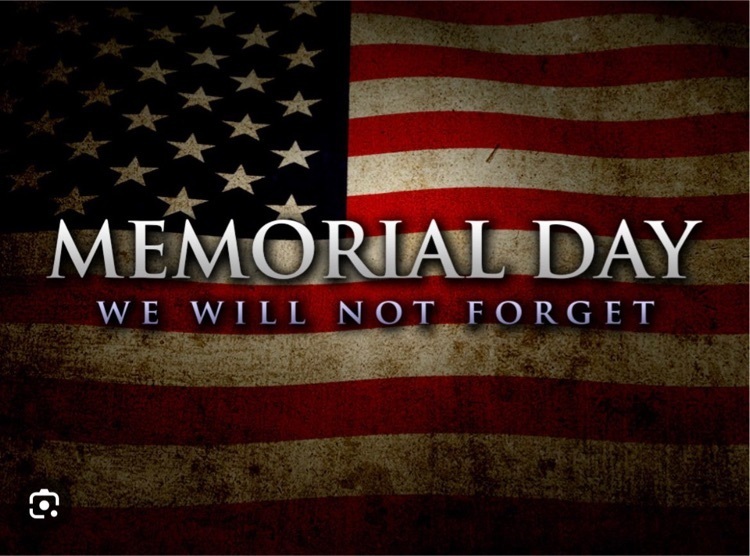 6th grade graduation is a wrap! Many thanks to Faith Promise for the use of their facilities! We love you 6th graders and can't wait to see all the great things you accomplish! #CCS247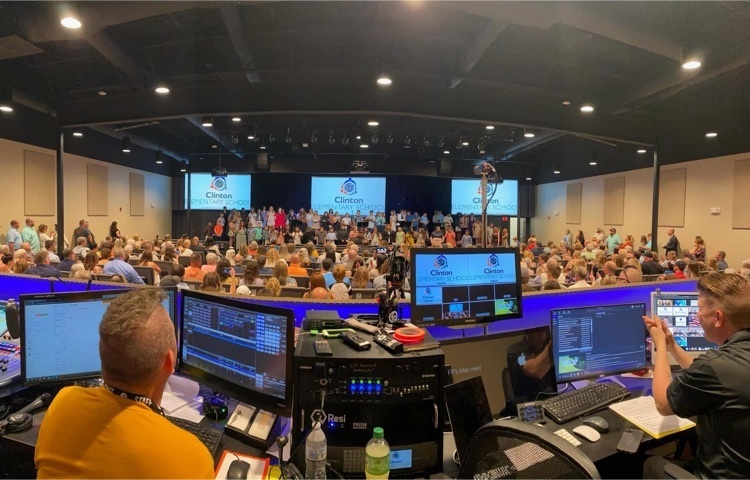 Matthew Case received "The Greatest Teacher Award" from one of our sweet CES parents! Well-deserved! Mr. Case loves his kids and has worked so hard building a quality music program!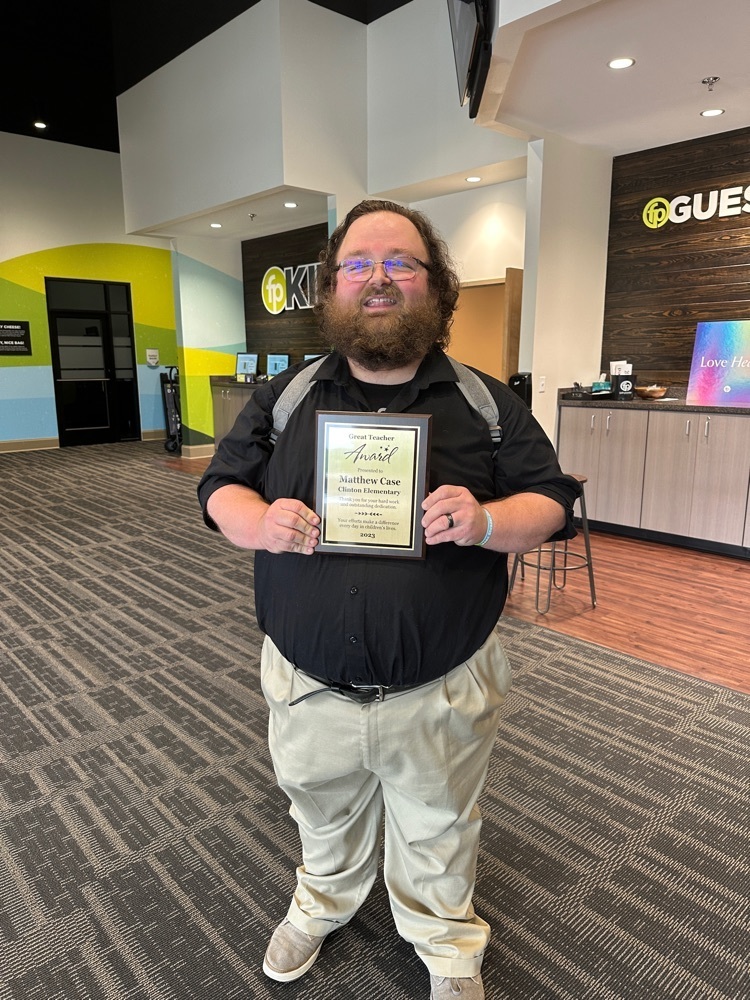 CCS 6th grade graduation is tomorrow at Faith Promise Church, Clinton. North and South Clinton Elementary's ceremony will be at 9:00 and Clinton Elementary's ceremony will be at 11:00. Please do not park in ORNL Federal Credit Union's parking lot. There is parking in front of the church.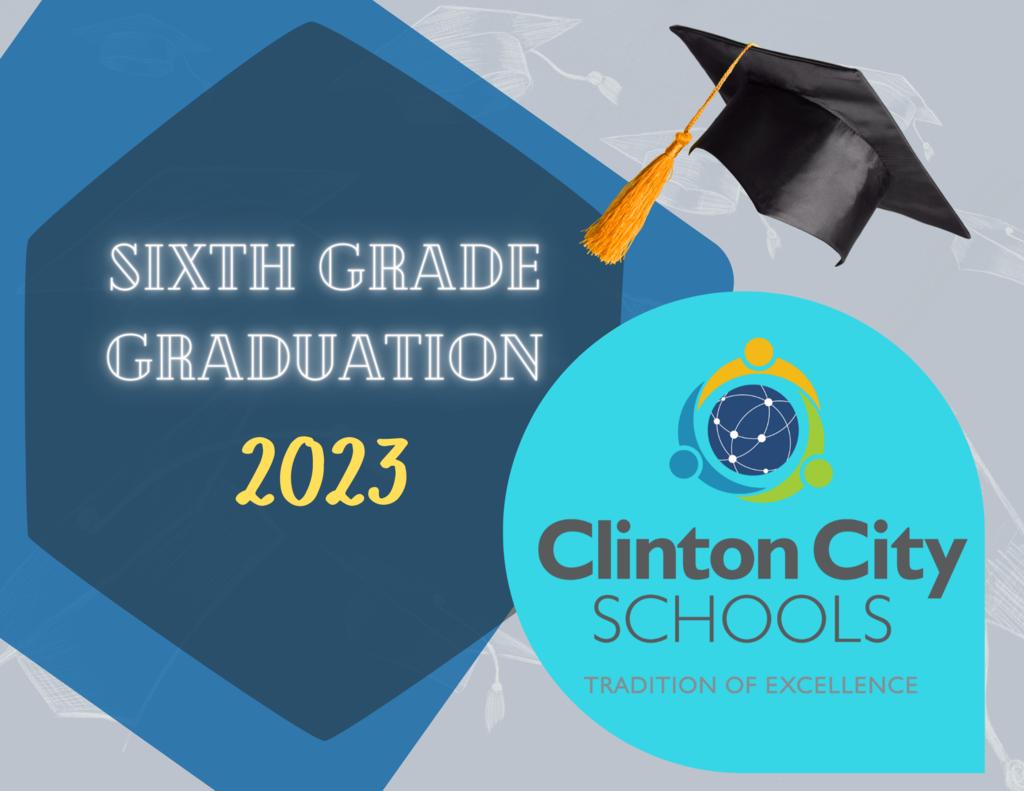 Don't panic!!! The school is not on fire!! It is just water day at CES.... and wet they got! Many thanks to the Clinton Fire Department for "showering" us with love today!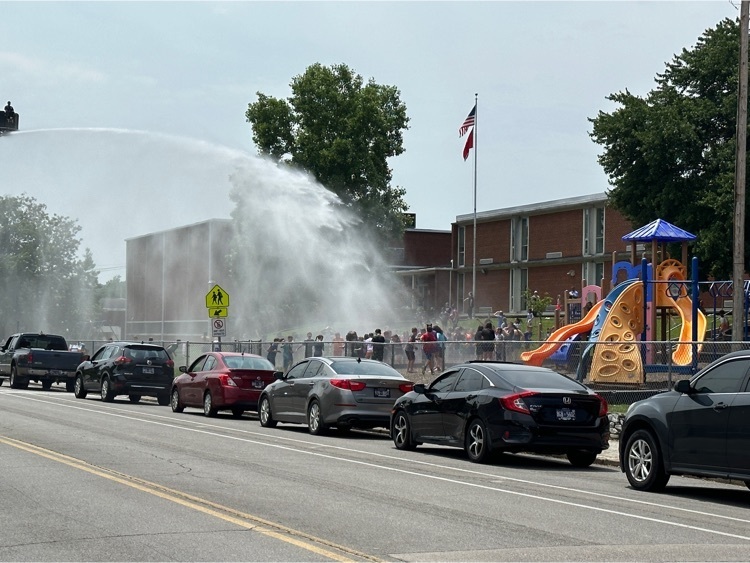 Thank you, Chief Becker and team, for eating with our NCES Safety Patrol today!!!! We love our partnership with you!

3rd Grade Parents: Letters indicating proficiency on TCAP were sent home today. The retake will be given tomorrow from 8-10. We are encouraging all students who were not proficient to take the retake unless parents indicated otherwise on the letter sent home last week. Parents will get a phone call on Friday informing them of the retake results. We will continue to walk parents through this process as we know it is a bit overwhelming. We remain committed to helping parents choose a pathway that leads to promotion. If you have any questions, please feel free to call Dr. Jamie Jordan at Central Office.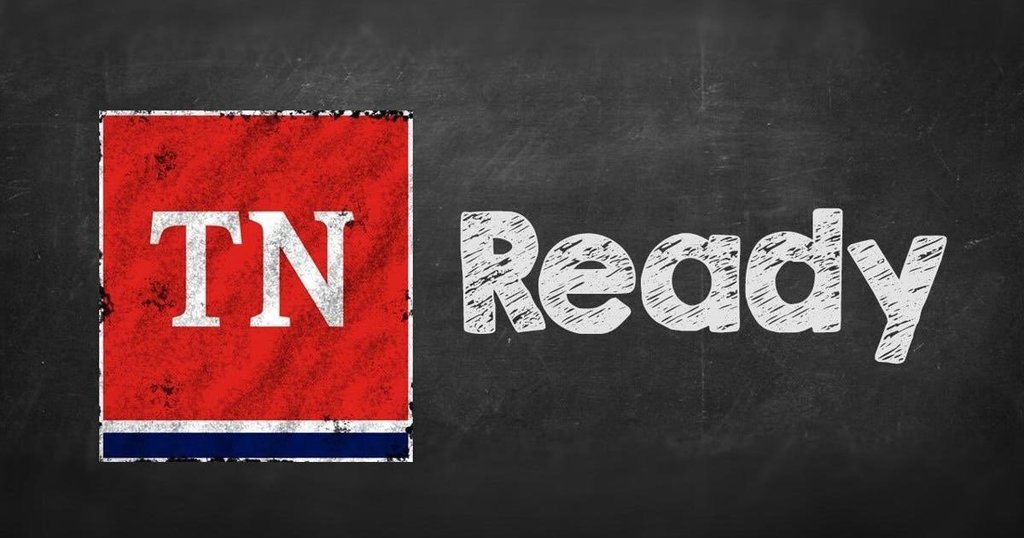 Mrs. Rich, Mrs. Hagood, and Mrs. Merritt have received a "thank you" through Venmo and Strike. You can say thank you now electronically or on Monday at school. Say "thanks for a great year" by supporting the Ed Foundation!! All money goes towards teacher grants!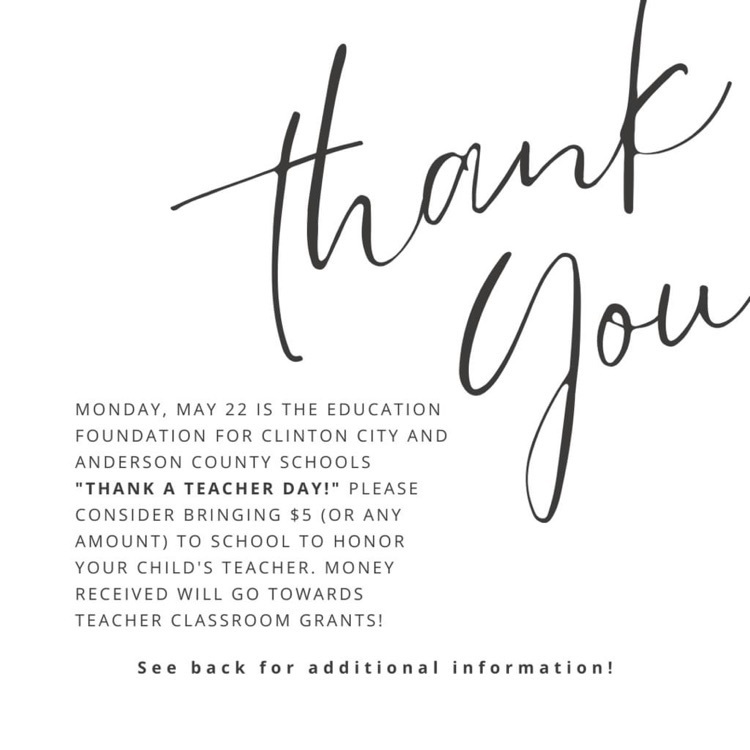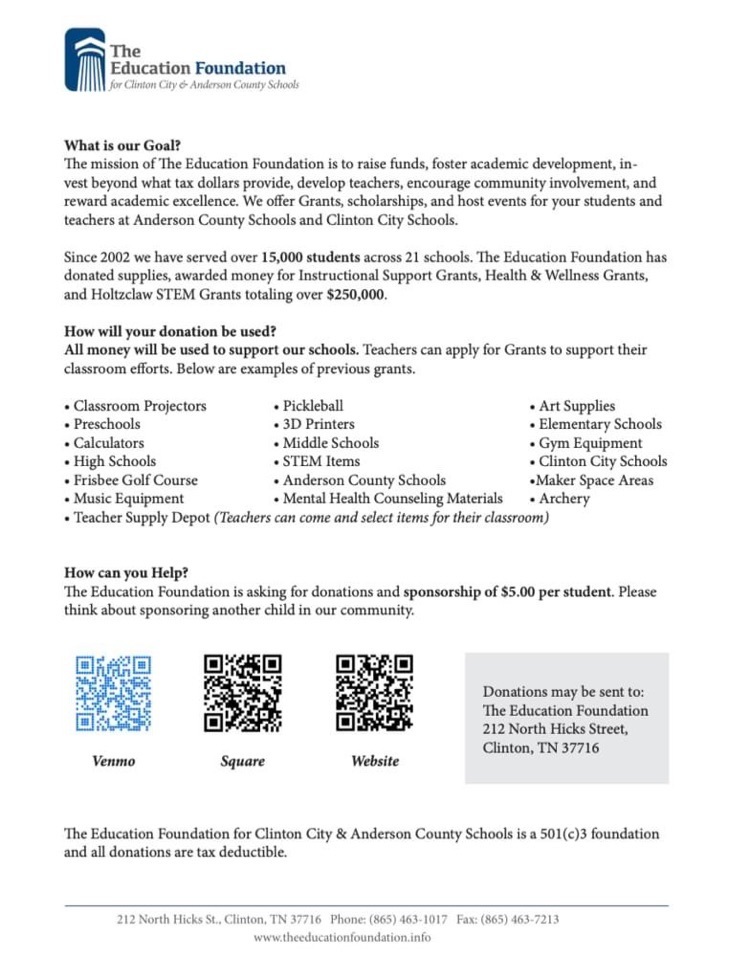 To meet the demands of a growing science, technology, engineering and mathematics (STEM) workforce, ORAU provides opportunities for students in grades K-12. K-12 students interested in learning more about STEM careers can participate in several programs that will give one-of-a-kind experiences and access to professional researchers. K-12 student program sessions and summer camps are free to attend. See attached flyer for more information.
https://5il.co/1ulmt

CCS will be sending home TCAP proficiency results to 3rd grade parents on Monday. This will indicate if your child scored proficient or not on the TCAP. It will not state if they fell in the approaching or below basic category. That data will come a few days later from TDOE.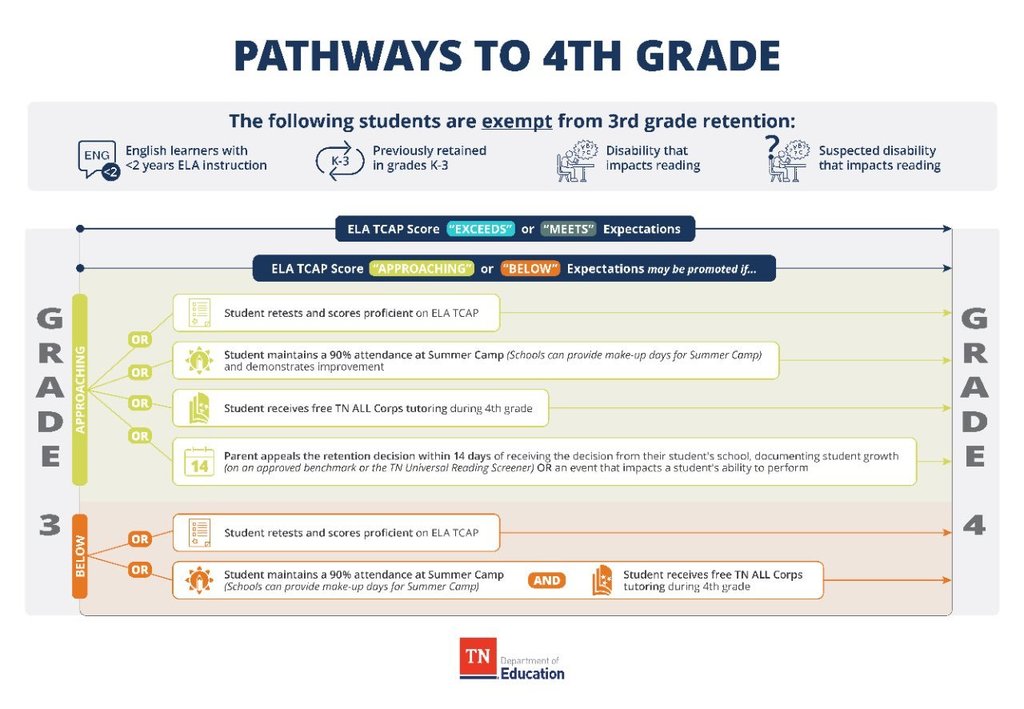 FYI for our CCS students who are interested in Clinton Optimist football.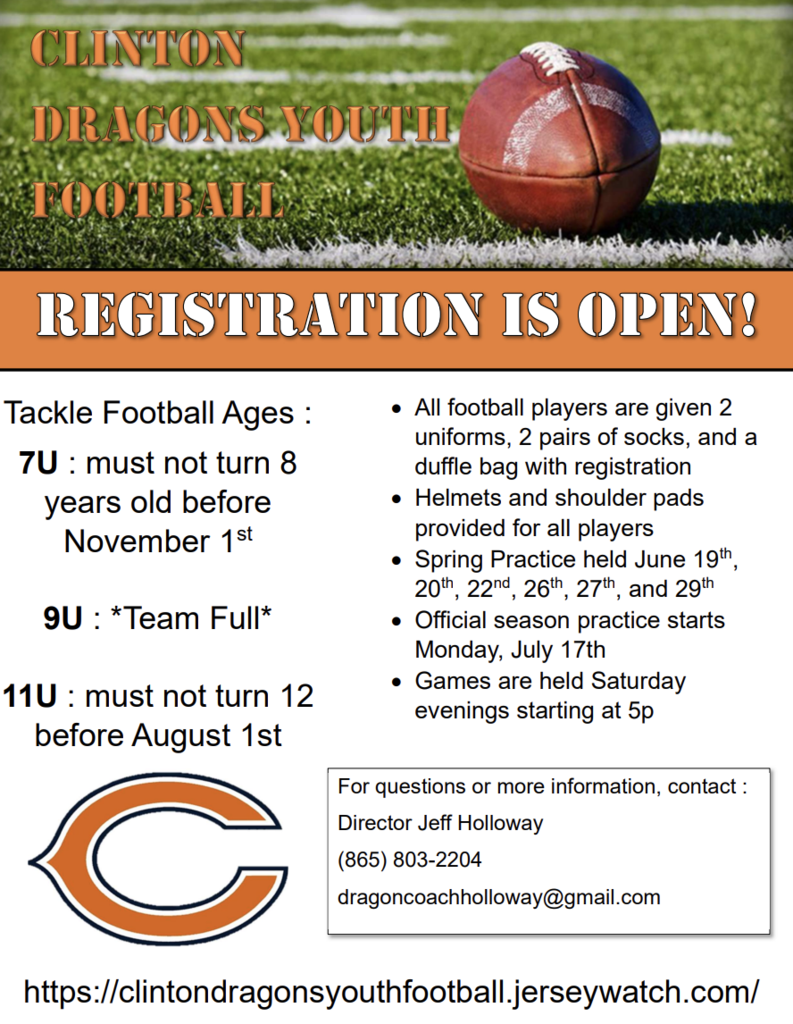 CES 6th grade students presented to 5th graders tonight about life as a 6th grader! They did an amazing job!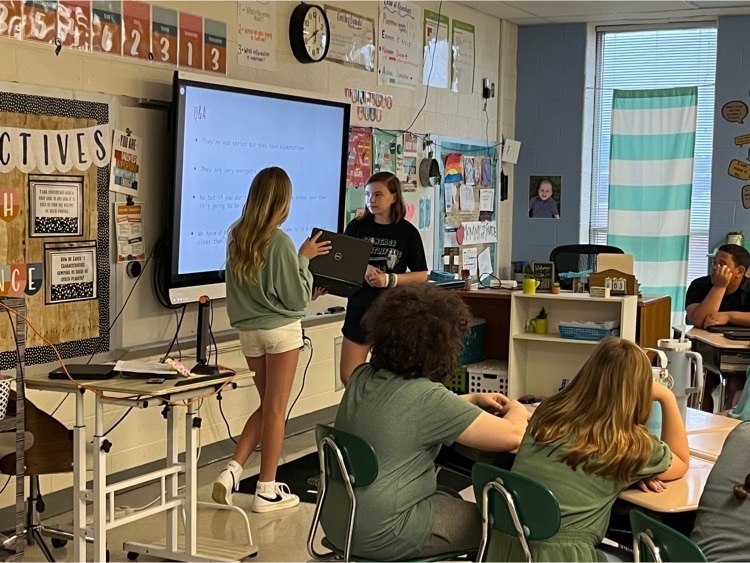 Monday, May 22 will be the Education Foundation for Clinton City and Anderson County Schools "Thank Your Teacher Day." They are encouraging parents to give $5 (or any donation) to the Education Foundation in honor of your child's teacher/school this year. All donations will be used for classroom grants. You may also make donations online or through Venmo. The Education Foundation is a great support to our school district.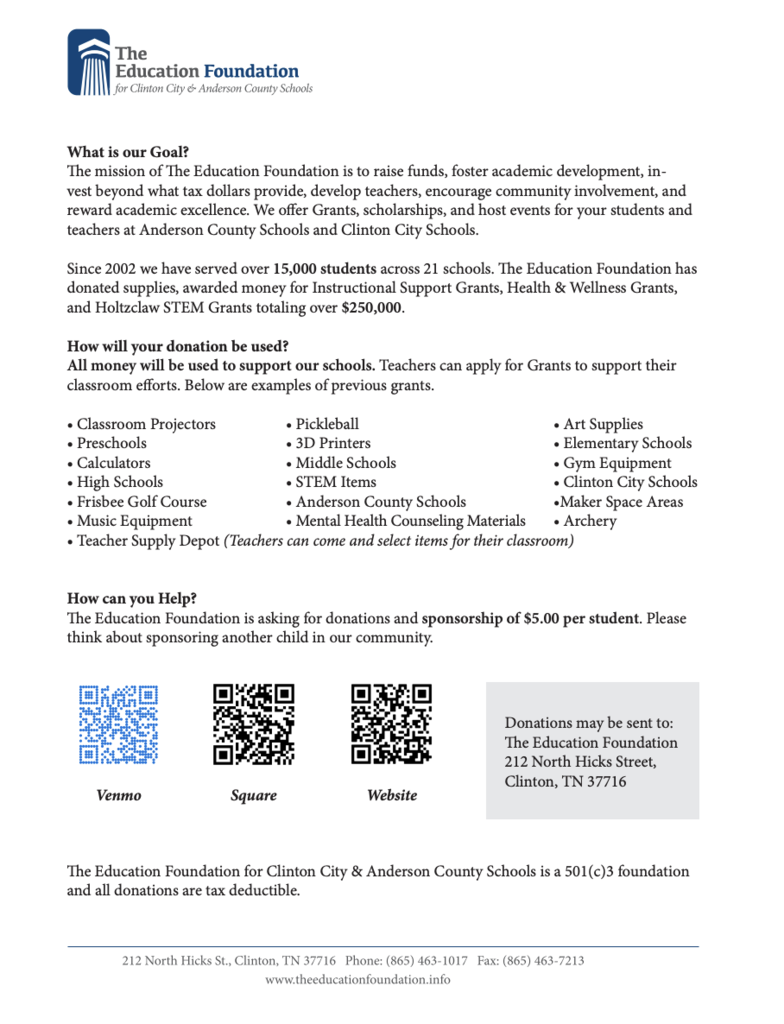 Many thanks to Joey Smith for speaking to our CES 5th graders about this history of Clinton today!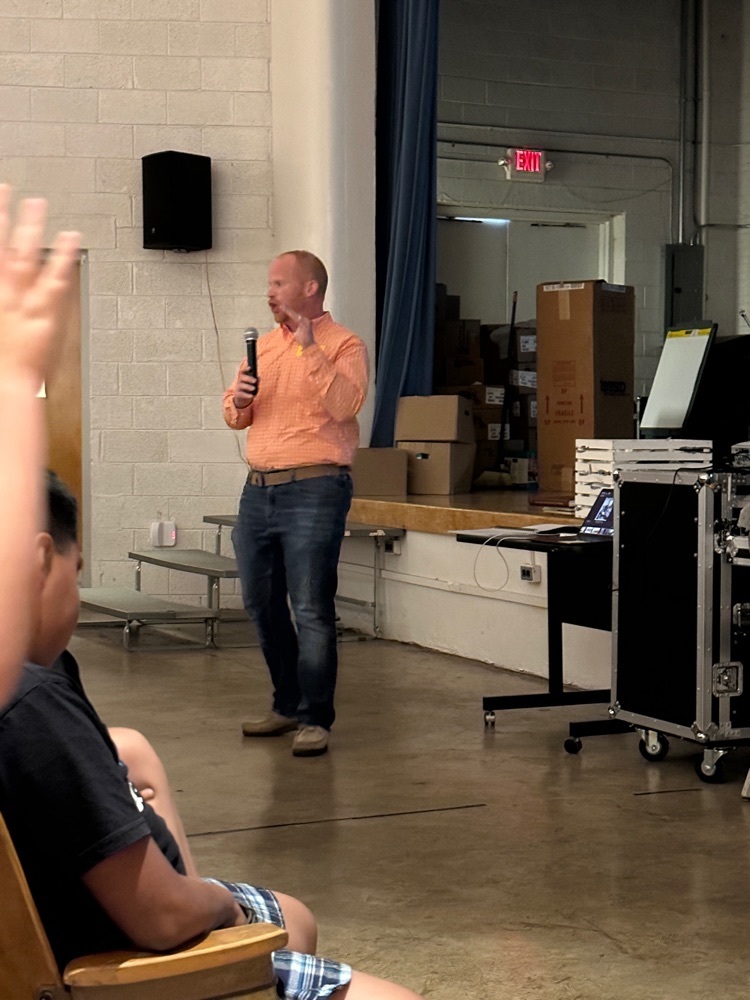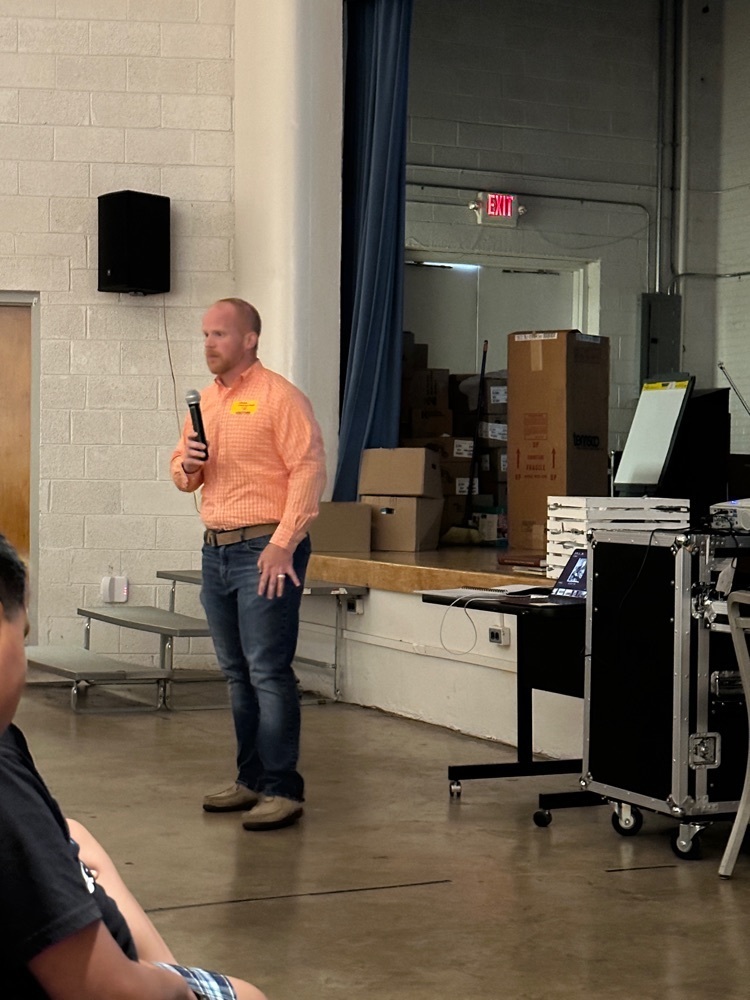 Author Days are the best. SCES kids had a blast with John Schu, a nationally acclaimed author, today. His energy and enthusiasm filled the entire school! Thanks, Mrs. Schlandt, for working so hard to bring him to us!!!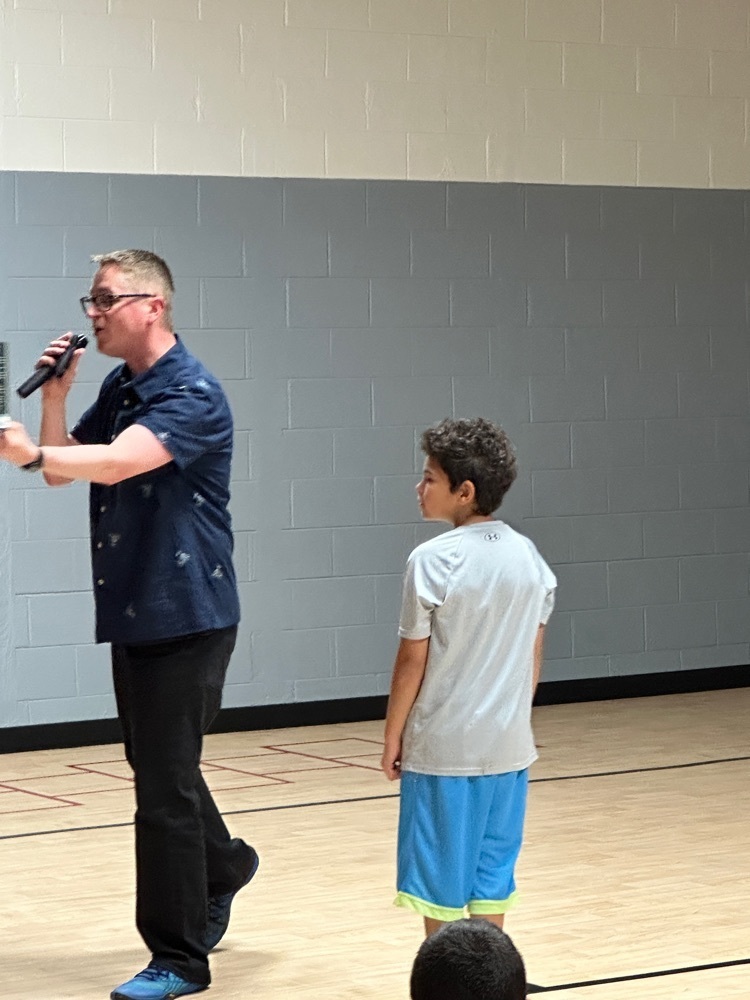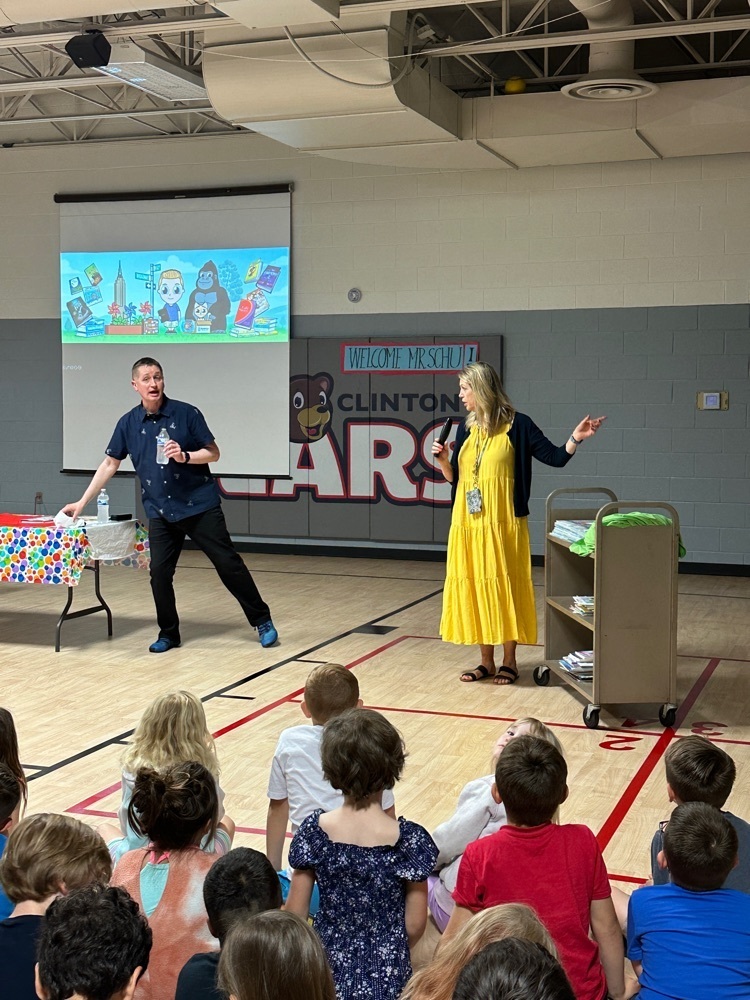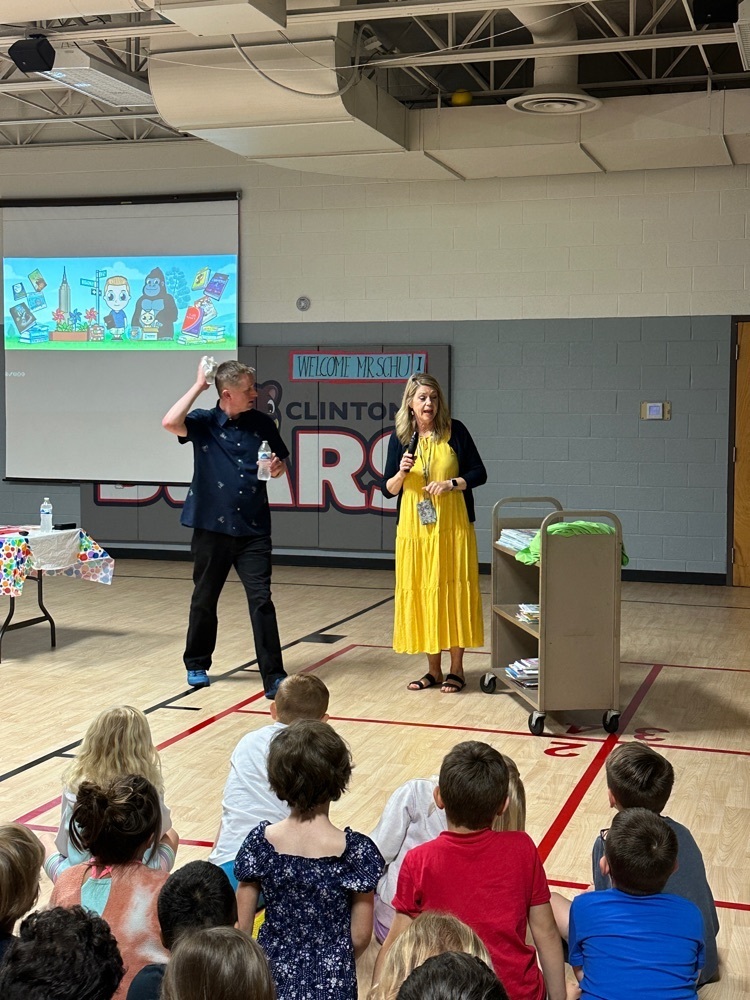 3rd Grade Parents: Please look in your child's backpack for a letter regarding 3rd grade promotion. This letter states if your child qualifies for an appeal to TDOE for the 3rd grade retention law. Please return the permission if you want CCS to appeal retention on your behalf if your child is not proficient on TCAP. Also, please indicate if you want your child to take the retake test next Tuesday if they are not proficient. We should get preliminary proficiency data late Friday. We appreciate your patience and understanding as we work through the first year of this new state law. CCS remains committed to working with parents to provide pathways for students to be promoted to 4th grade.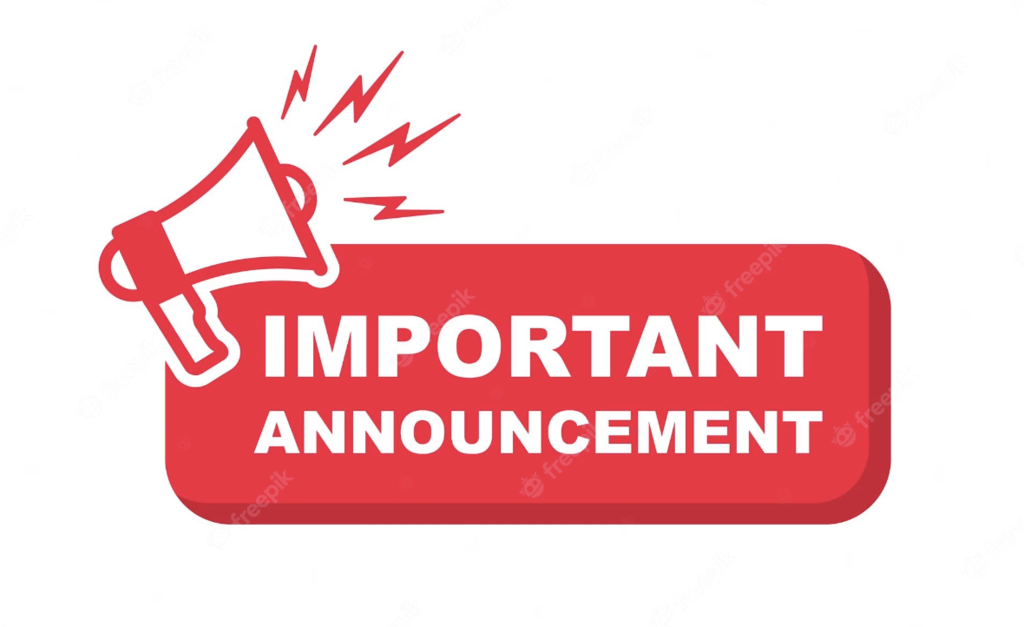 For Career Day, this precious girl decided she wanted to be a stay at home Mom. We think her Mom nailed the look from the dark circles, lots of caffeine, and Target bag! There is no harder, but more rewarding, job than being a Mom. Happy Mother's Day to all of our exhausted, but dedicated Moms. Enjoy celebrating YOU today!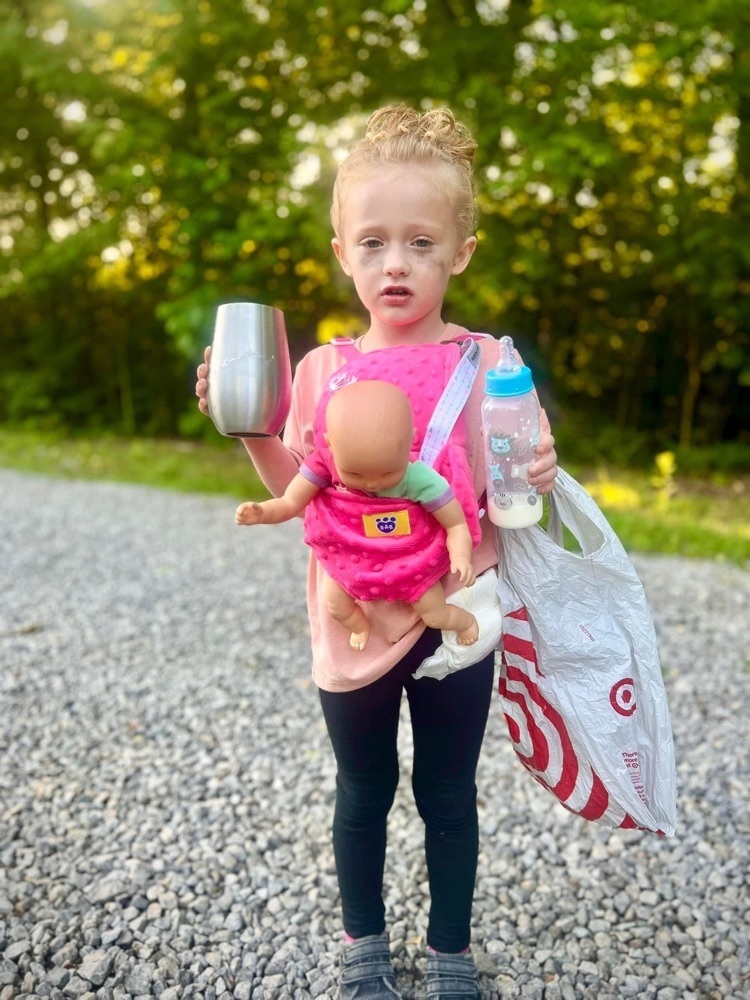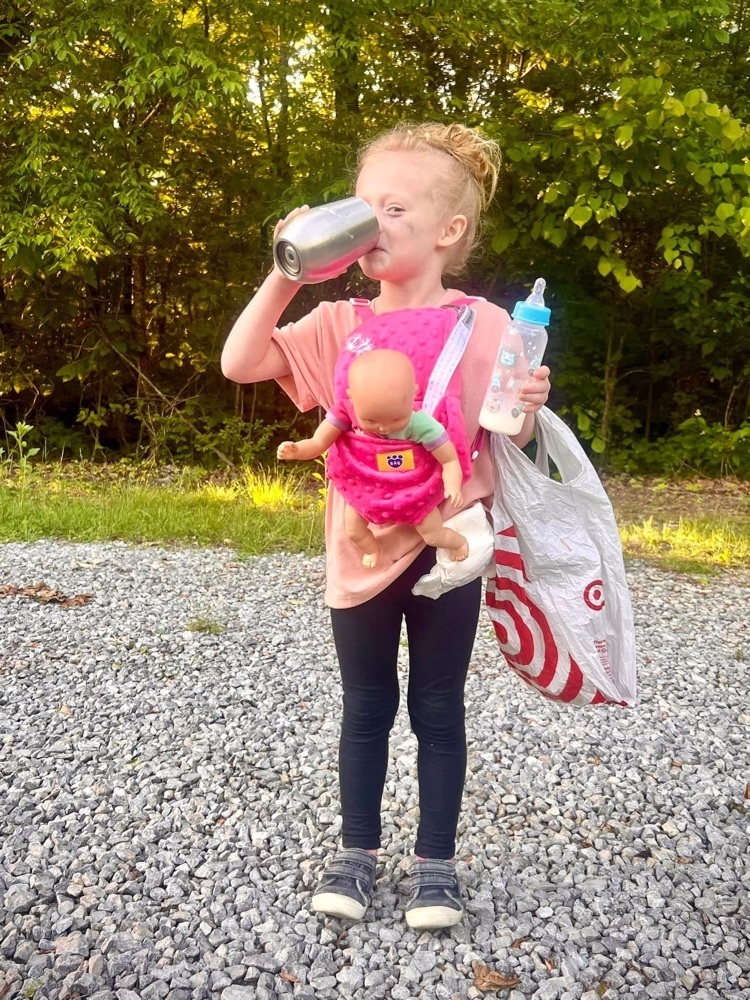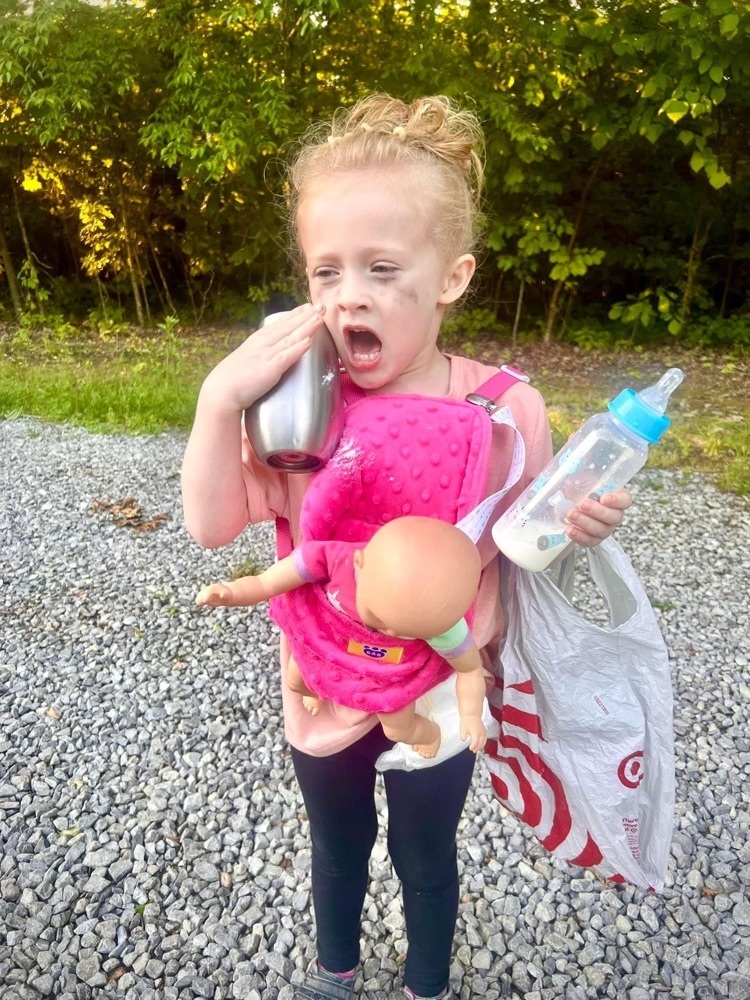 Our very own Megan Flora receiving national recognition for her impact on students! We are blessed to have her at CCS!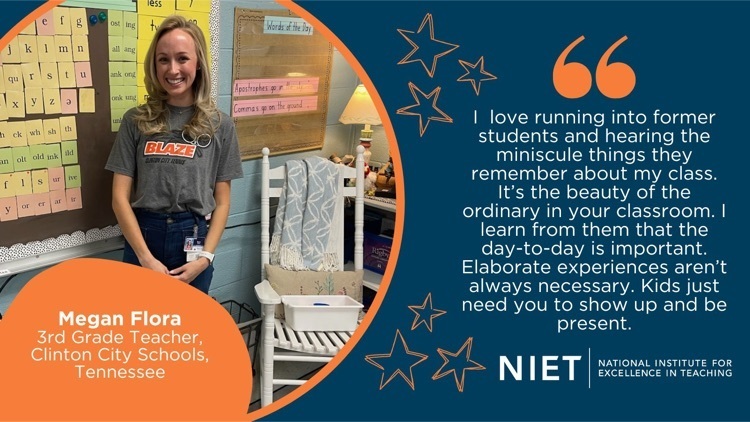 Congratulations to all our CCS tenured teachers! This is a huge accomplishment! Thank you for choosing us to make your impact!!!