Clinton City Schools is excited to once again offer the CCS Blaze Bowling League!
The Blaze League will start on Wednesday March 23 and run for eight weeks, ending May 11, 2022 at the Clinton Community Center. Lanes will be turned on and bowling will begin as soon as all bowlers are there, have their shoes and bowling balls and are on the lanes ready to go. We will hopefully be able to bowl two games and be finished by 4:15.
A registration fee of $25.00 will be due with this information sheet. We can only take 20 students total from all three schools on a first-come, first served basis. We will observe all COVID protocols as described by the CDC. (See back for Covid Health Practices.)
Blaze will also offer a T-shirt to students who participate. It will be a short sleeve gray shirt with the Blaze Bowling logo on it. See size options below. The cost for the shirt is $15.00 and can only be purchased when you register.
Please complete the registration form by clicking "forms" below and return to your child's teacher. Remember; only the first 20 students will be able to participate. We are very excited to offer this opportunity to our students!
Coach: Tammy Thatcher
Time of year: March-May
Cost: $15.00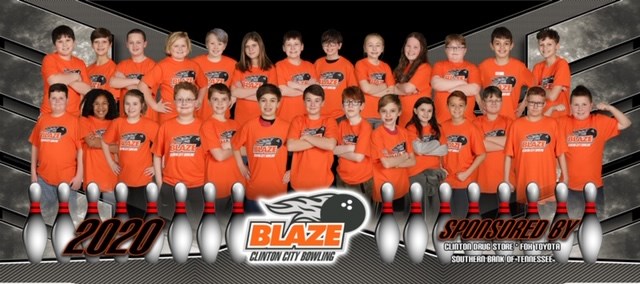 Contact Coach Thatcher
Contact E.T. Stamey