BLAZE EXCEPTIONAL ARTIST CLUB
This club is currently held at Clinton Elementary.
Different sessions are available for all grade levels throughout the year.

Students meet after school to complete a variety of highly interactive art projects.

Available to all students who are interested in attending as long as space allows.
Time of Year: Several sessions held throughout the year.
Instructor: Allison Swanner
Cost: TBD - depends on the specific art projects being completed.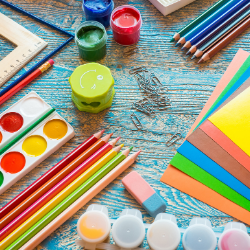 For more information:
Contact Ms. Swanner