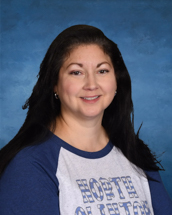 Monica Rael
Principal
854-457-2784
Dear Families,
Welcome to North Clinton Elementary School! This is a school that cares deeply about its students growing and learning to their fullest potential every day. Our goal is set on each child becoming successful, lifelong learners who contribute to the community that does so much for them. North Clinton classrooms provide engaging, interactive lessons to provide students with a strong foundation ready to move ahead into the college and career of their choice.

A 2016-2017 Reward School, North Clinton is academically driven, with a strong fine arts program, and brand new system-wide athletics program to educate the whole child every day.

I hope that families feel free to contact me and our teachers at any time with questions throughout the year. We are happy to help you and your family in any way that we can!

Sincerely,
Monica Rael
Principal
Email: raelm@clintonschools.org

Phone: (865) 457-2785